A Watershed Summer for Tottenham Hotspur? Featuring Paul Gilmour
Posted on 28 April 2022 by Sam Billinghurst-Brown
🚨 | Antonio Conte's statement on becoming the new Tottenham manager

🗣 "Last summer our union didn't happen because the end of my relationship with Inter was too recent and emotionally too involved." pic.twitter.com/Auwg2tMUht

— Football Daily (@footballdaily) November 2, 2021
Meeting Kane's and Conte's Ambition
Last summer Tottenham chairman Daniel Levy faced the tough mission of keeping Harry Kane at the club, but this summer he will have the challenge of not only keeping the England captain on board but also keeping hold of Antonio Conte. In pursuit of retaining both of Tottenham's heavy weights Levy will have to meet Conte's demand by going big and early in the upcoming transfer market. Not historically Mr. Levy's style.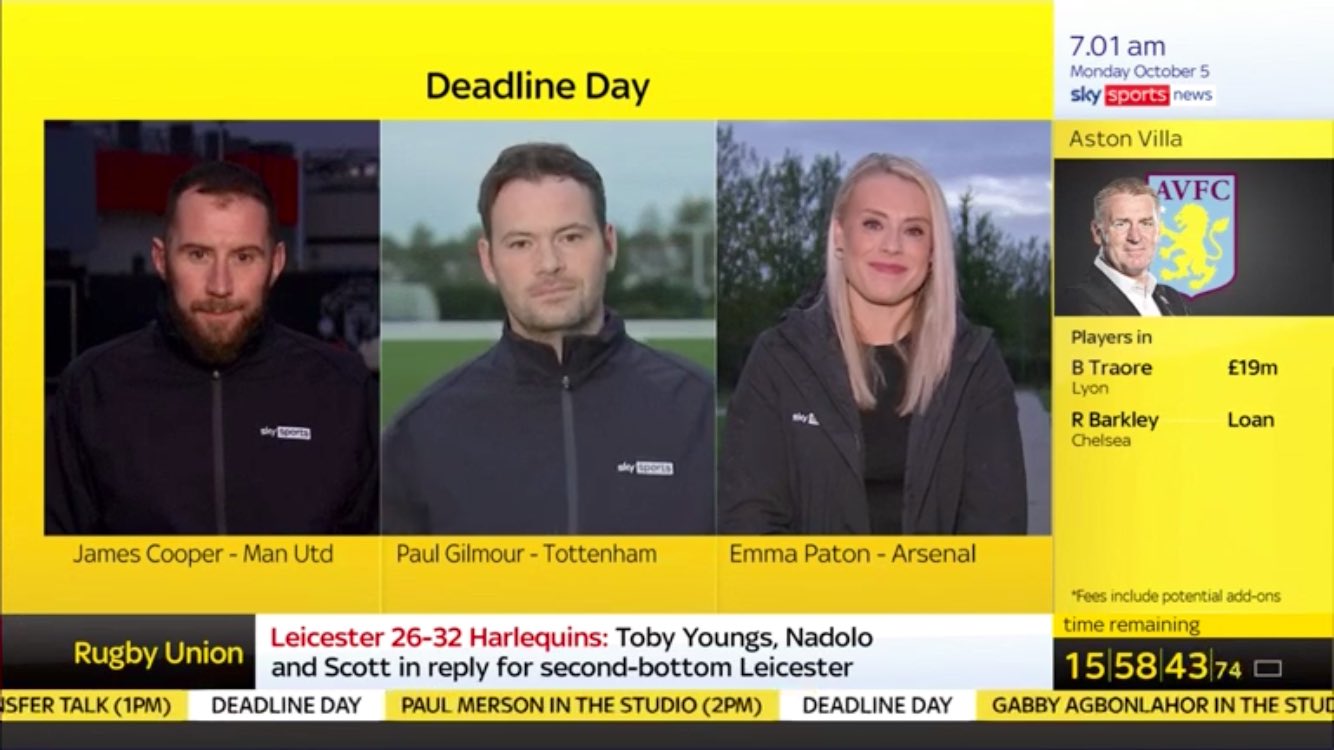 If this is to be the case then Spurs fans will be sure to tune into Sky Sports hoping that the station's regular figurehead of all things Tottenham, Paul Gilmour delivers some exciting news. Paul broke the story on Harry Kane's request to leave the club last summer and covered the merry-go-round of managers that Tottenham attempted to appoint before settling on Nuno Espirito Santo, which all together made a very messy summer for Tottenham. But Paul believes this summer will be a little less chaotic, especially when it comes to Harry Kane's future.
"I think the club are very much aware of Harry Kane's position. When it comes to this summer, I can see things being done more behind the scenes. Nothing has changed in the sense he wants to win trophies, but he does want to win them at Tottenham. So, let's see what happens."
Manchester City are unlikely to reignite their interest of the Tottenham forward, now turning their attention to Erling Haaland, however this could lead to the red side of Manchester chasing Kane's signature. According to the Sky Sports journalist:
"One thing I was told last summer was if he didn't go to City, Manchester United might come into play. But again, Manchester United might not even make the top four, so if you're in Harry Kane's mindset is it better to go to Man United or is it better to stay at Spurs?"

It would clearly put additional pressure on Levy if Kane was to push for another move. Even if this does not materialise Paul suggested that there may be little hiding place for Levy this summer:
"Last summer Kane was the sole figure of pressure on Daniel Levy whereas this year he has Conte very much on the same page. Those two are very much in tune with what each other is thinking and what's expected and what they want from this club. I think we're left in no doubt what Conte and Harry Kane want. It's up to the club to see if they can match those ambitions."
Backing the Conte Vision has Already Begun
Tottenham have already showed signs of support, backing Antonio Conte in the January transfer market, despite leaving him with a numerically weaker squad. This demonstrated their commitment to back the Italian's direction by letting go of players who seemed to no longer be in Conte's plans, such as 2019's big summer signing Giovani Lo Celso who departed on loan. They even started to cut ties with their record signing Tanguy Ndombele who returned to Lyon on loan.
Paul Gilmour, who had a very busy January deadline day outside Hotspur Way, touched upon the club's decision to let the likes of Ndombele and Lo Celso leave the club:
"These were very big decisions because they're big characters and have got the reputation, but that's always the beginning of a process that when something needs to change, or when there is a bit of a rebuild going on you want to try and back the manager. I think that was quite significant in January."
Despite having a thinner squad Conte felt the introduction of Dejan Kulusevski and Rodrigo Bentancur has made the side "more complete." Both signings have helped improve Spur's chance of achieving a top four finish. After some substandard recruitment over the years, for Levy to see Conte's first two signings hit the ground running could steer the chairman towards further backing of the Italian's direction. Paul reflected on this:
"These two players are players that Fabio Paratici (Tottenham's Managing Director of Football) and of course Antonio Conte were heavily involved in. The impact these two players have made may just be in the back of Daniel Levy's mind and may make him believe that Conte and Paratici can be trusted, that they can see a player and find Tottenham players that will get them to where the club wants to be.
So, it hasn't done them any harm at all for when it comes to putting their demands forward in the summer, for which work is already well underway. I think Conte and Paratici have a list of players that they want to try and target."
The Continuous Fear Amongst Spurs Fans
The excitement of what Conte can do in a summer transfer window if backed has been continuously diluted by the ongoing fear of him leaving if the club fails to meet his demands. Paul echoed this:
"It probably feels like what could have been if Conte ends up leaving Tottenham, at least give him a summer window and see what he's capable off, because if you look at Tottenham and the managers they've had down the years, to suddenly get one of the top five managers in the world. It's not been a regular occurrence.
So, if he was to leave that would be a bitter blow, because the fan base will suddenly be on the back of the club again and there will be fair enough criticism because they had someone like Antonio Conte, and the narrative will be that because he wasn't backed he's walked away….. But Antonio Conte is one of the most unpredictable men in football he's got a history that says anything can happen with this guy. However, I think they would have to give him a good reason to walk away."
As always Tottenham's future looks precariously balanced. A Tottenham constant.
Does A Conte Exit Beget a Premature Poch Return
If Daniel Levy fails to meet Antonio Conte's demands and the Italian walks, then the north London chairman may try to squash any animosity and appease the Tottenham fans with a nostalgic re-appointment of the popular Mauricio Pochettino. Despite Pochettino stating today that he 100% believes he'll be at the French capital next season, his days still appear to be numbered as reports elsewhere have claimed that the PSG boss will imminently relieved from his duties. According to Paul the writing on the wall has been there for some time:
"We heard from contacts back in December/January that not all is well there. So therefore, where does Pochettino end up? I do think he will be back in the Premier League, he loves English football, he loves Tottenham and does want to come back to Tottenham at some point in his career…. And with everyone asking will Antonio Conte stick with this Tottenham project, if he does leave there will be a vacancy at the club."
A home coming for Pochettino that would be at the expense of the Italian's departure may not result in the warm reception that Levy and the former Spur's manager might expect, as there will still be the question of what could've been with a firmly backed Antonio Conte.
A return for the Argentine coach is expected to happen one day and when that day arrives it should be an enthralling and significant moment for the club and all concerned. Since the Argentine was sacked in 2019 there has always been the supposed safety net of the Poch return, but this is a card that can only be played once.
So perhaps for now the best option is to stick and not twist and support Conte in the summer window and into next season.