Klopp's rise to the Kop: An inside track
Posted on 14 November 2017 by Ena Bilobrk
Widely known as media sweetheart and journalists' man crush it is no news that Jürgen Klopp is arguably the nicest guy in football. Yet, being nice is generally not enough to become a renowned manager. Curious about his road to the Kop, Ena Bilobrk took a look at Klopp: Bring the noise – the book promising to unfold the roots of his success story. 
Raphael Honigstein – a well known name within football connoisseurs – mastered the art of telling tales without having experienced them first hand and portrays Klopp with such honesty, making the 'Normal One' once more a person everyone could relate to.
Yet, it is far from a bootlicking PR book – quite the opposite is the case. The Swabian's life is unfolded in forms of raw and uncensored quotes by family and close friends displaying the best and worst moments of his career.
Amateur pub analysts as well as professionals in the football industry will enjoy several excursions into tactical details and training methods by football guru Klopp.
Overall it is a homage to football nostalgia romanticising traditional ideologies and the perfect read for every footy fan. Yet, one should not forget, it is about the human side of football and the human behind full-throttle football. 
Therefore, here are five things in the book we bet you didn't know about Jürgen Klopp:
1. Sister Isolde practised heading way before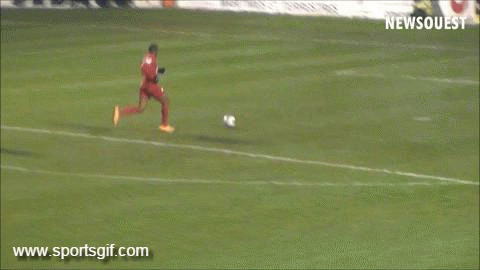 Before Jürgen was born, father Norbert tried passing on his sports passion to daughter Isolde, who had no choice but to go to football training – as the first girl in Glatten (Klopp's hometown).
He took five-year-old Isolde to practise heading on the Riedwiesen football pitch next to the river, where an old heavy ball on a rope hung from a green iron bar. If her body positioning wasn't right or her arms were too high, Norbert sent her to run a lap around the pitch for punishment.
2. Frankfurt's nightlife is familiar terrain (not for the reasons you are just having in mind!)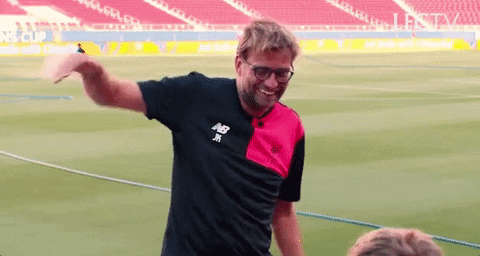 As most students (Klopp did a degree in sports science) he had a limited budged that required some extra income besides playing for Eintracht Frankfurt's B team.
Klopp hardly got any starts under coach Hubert Neu, who– perhaps predictably– disliked the fact the twenty-year-old was working late shifts in a bar in Frankfurt's nightlife district, Sachsenhausen, to supplement his meagre income.
3. He is an All Blacks fan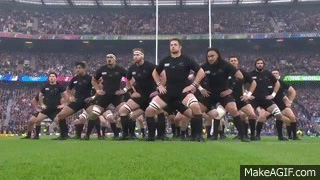 While coaching 1. FSV Mainz 05 Klopp had his own way of motivating players.
The Mainz players were also shown a documentary on the New Zealand All Blacks rugby team. Mainz never performed the haka in the changing room. But Maori chants were played on the team bus stereo driving into stadiums.
4. Klopp was a media intern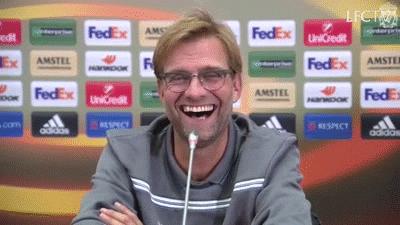 Always worried about his career eventually coming to an end Klopp took upon an internship with SAT1 – a small start-up channel at the time.
As the youngest member of the editorial team, Klopp's main task consisted of procuring a regular supply of cola-bottle sweets from the nearby wholesale store. (…) After his formal internship of three months was up, Klopp kept returning to the containers to do the odd feature, or simply hang out with ex‑​colleagues who had become close friends.
5. The 'Klopp effect' doesn't spare anyone – not even prisoners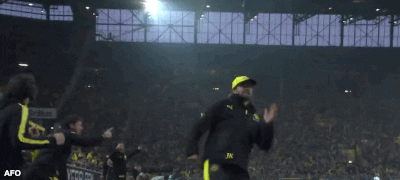 As another motivational measure Klopp took the Mainz squad to a nearby prison to experience a completely different world that's anything but fun and luxury. The visit had not only left an impact on his players.
Having been told that there was no live football on television inside the jail, Klopp asked Mertin to install a pay TV decoder to enable the inmates to watch Mainz's match v Bayern. The politician only smiled at the brazen suggestion but felt that the team visit might have served as a' kick-start' for the rehabilitation of some of the convicts.
Date of release: 16th November 2017
Pages: 336
Price: £12.99
Publisher: Yellow Jersey
Featured Image © COPYRIGHT PENGUIN BOOKS