The Mechanic Marc 'Elvis' Priestley reveals the secret world of the F1 pit lane
Posted on 30 October 2017 by Ena Bilobrk
The groundbreaking book The Mechanic: The secret world of the F1 pit lane by Marc 'Elvis' Priestly manages to teleport his reader so vividly back to 2008 – when Hamilton earned his first title with McLaren – that the atmosphere and emotions in Mexico seemed within one's grasp. In his first book, McLaren's former Number One Mechanic and Sky F1 pundit opens up about his time with the team and what really goes on behind closed garage doors. 
There have been plenty of insights into the worlds of tennis, olympics or football and its dirty secrets. In most sports some kind of revelation book or documentary exists, but Formula One had been untouched terrain, so far.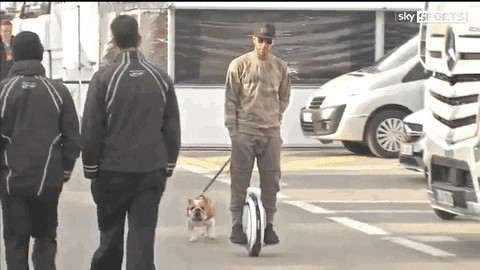 The heat of the garage had been Marc's home for almost a decade and after returning to 'real life' he seems to have been called to share the secrets of the pit lane. Surely Formula One is an extravagant sport with tons of money involved. Yet, chronologically going leading through his time as an F1 mechanic, Marc describes situations which make it hard to believe this was not fiction or based on a true story, it IS a true story. 
"But few better incidents sum up the financial bubble we existed in than at a test, not long after I jointed the team, where McLaren chartered a helicopter…in a desperate attempt to dry out a wet track. (…) It turns out you can actually hail a chopper at pretty short notice for enough cash, like an Uber for the super wealthy, and shortly afterwards a bemused helicopter pilot was swooping in low over Santa Pod, his blades whipping up a typhoon of rain."
Is not just a pioneering book in terms of revelations in motorsport, but also in terms of the angle. Whereas we have seen many biographies of great sports stars including Formula One drivers, one rarely comes across a book written by backroom staff. 
Engineers tweaking machinery in wind tunnels and crunching data through computers are as crucial to winning as the superstar drivers. Any mistakes can have critical consequences and with each word describing crucial moments your heart starts to beat faster.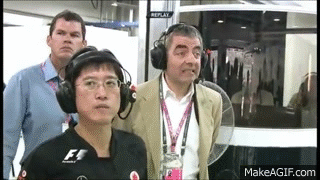 "I watched in horror as our car left the circuit at high speed, Lewis unable to slow it down before smashing into the barriers. Watching a crash is an awful feeling as a mechanic, particularly while not knowing the cause of the accident; a whirlpool of questions always dominated my thinking. Is the driver OK? Or, Was it something me or my guys had done wrong that had caused the accident? Doubts and fears raced through my head and I desperately tried to find the answers I wanted to hear."
Few personal stories had been written with such honesty. If you are not a fan of suddenly bursting out in laughter while reading a book in public, it is highly recommended to resist getting it out on a tube commute, although some might will find that pretty hard. 
Marc portrays himself as kind of a geeky rebel getting into all sorts of trouble that could eventually cost him the job. Throughout the book the human side of a sport that seems so exclusive shines through making the reader able to relate. Who hasn't had a haircut that didn't please the boss before? 
Like a kid waiting to open a Christmas present only to confirm it was the one on the wish list, a Formula One fan will impatiently devour this book to confirm assumptions like 'Do team members really get to party on mega yachts in Monaco?'. Yes they do, and an awful lot more.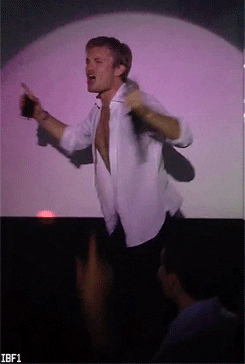 "Mark confirmed that, yeah, the hotel had been furious the next day, understandably so, but Kimi's (Räikkönen) manager, Steve, had managed to calm them down with a substantial sum of cash to redecorate the room and I imagine some kind of signed memorabilia."
A book on motorsport written by a mechanic does inevitably get slightly technical at some point. But it contains so much more to which non-petrol-heads can relate as well. 'The Mechanic' is filled with wit, drama around the fiercest rivalries and outrageous secrets, which even outshine the infamous Spygate story. 
Some people seem to have more than one talent, so no wonder the former mechanic's face is gracing our TV screens while talking all things Formula One for the BBC and Sky F1. 
If you love Formula One, read it. If you don't care about Formula One, you should definitely read it.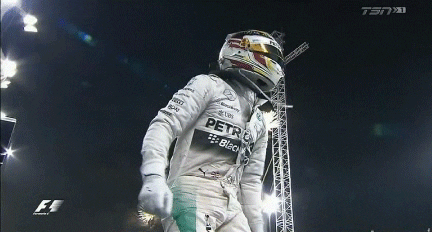 Date of release: 2nd of November 2017
Pages: 256
Price: £20.00
Publisher: Yellow Jersey
Featured Image © COPYRIGHT PENGUIN BOOKS