Ten Years on since Agueroooooooooo: Jamie Mackie Revisits!
Posted on 13 May 2022 by Sam Billinghurst-Brown
Ten years ago today football witnessed perhaps the most iconic moment in the history of the Premier League, a moment so monumental that any recollection captured in our minds eye is accompanied with the commentary "Balotelli… AGUEROOOOOO…"
 The Business End
 The game in question was the final day fixture of the 2011/2012 season. Manchester City v QPR (Queens Park Rangers). The outcome would determine which Manchester club would win the title, City had never won the Premier league and had not even won the English League title since 1968. Both Manchester teams were on eighty-six points going into the final day but City had a far superior goal difference. To ensure the title would go to The Sky Blues City had to win against QPR. But one thing that may have been forgotten in recalling the drama of this game was that QPR still had everything to play for. The West London club also entered this game needing something from it, at least a point to secure their Premier League status, depending on results elsewhere.
For ninety minutes QPR strived valiantly to wreak havoc with The Citizen's dream and with the game deep in stoppage time and poised at 2-2 Aguero struck to claim his moment of immortality. But he was not the only stand out performer. There were many contributors to this fantastic game ,with perhaps the most noted protagonist for the hoops being their number twelve, Jamie Mackie.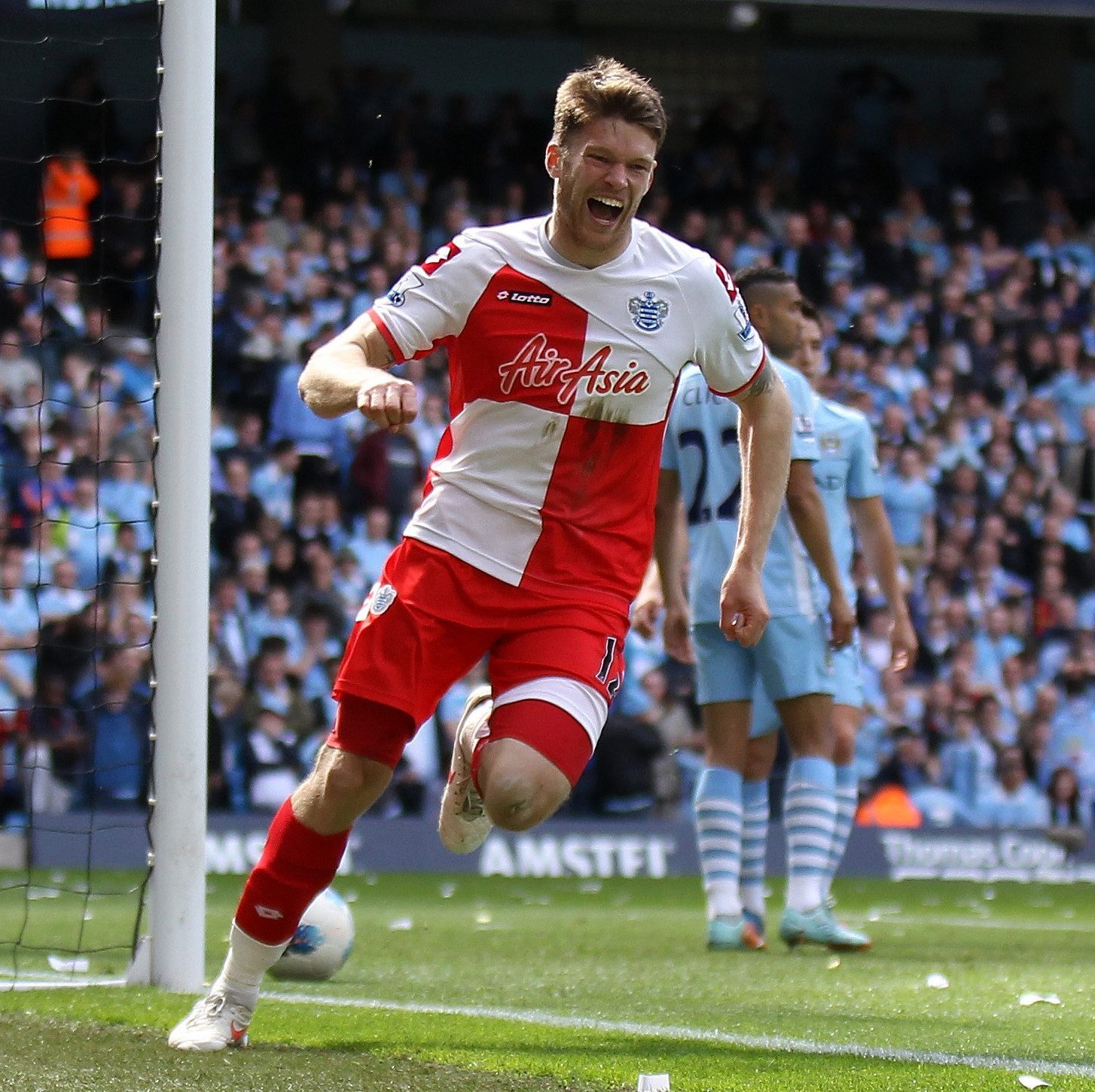 Mackie revisits the dramatics of this game one decade on.
"As a team we knew what we had to do, because for us to stay in the league was essentially like us winning the League, that was our aim at the start of the season…. this game had such a unique circumstance as there was a lot on the table for both sides, in their own way. So we obviously had everything to lose by not getting the result."
Everything was on the line for both teams but it was City who clearly had the majority of the pressure. On paper this fixture was arguably one of their easiest assignments of the season but with the onus being on City to win it added to the nervous energy amongst the Sky Blue crowd. Mackie felt the intense atmosphere gave Rangers belief in achieving a result:
"I think because of how much was on it for City, that it was their first Premier League title, they've been up there all season… that when we started the game, it did have that kind of element of a little bit of a nervous energy within their crowd, which gave us that little bit of something to hold on to."
All to Play For
As things stood at the interval the Sky Blues were 1-0 up, which meant that City would be champions and QPR relegated as Bolton, the other club vying to stay in the division, were leading against Stoke at the break. But radio silence wasn't imposed within the QPR dressing-room. Mackie said they were well aware of the score.
"I was aware of the score because it was such a big occasion, I think that knowing at half time you had that scenario it was even more of a carrot, as it were, to go out and try and get something against City. Because we knew at that point it was firmly down to us."
So at the break it looked like the game was playing out as most had expected and City were well on their way to the win they needed. However never trust this great old game. If the last five minutes are recalled as five of the most dramatic of Premier League history then the 21 minutes that followed half-time were equal to it.
48' QPR equalise, Djibril Cisse makes it 1-1.
 55' Joey Barton is sent off giving City a life line.
66' Mackie puts QPR 2-1 up and Manchester City's expected title celebrations are now in jeopardy.
Barton's sending off which came only minutes after his team had equalised looked like City's league dream was back intact, whilst relegation beckoned for QPR with Bolton still winning at this point. However Mackie felt that the sending off didn't derail his side one bit:
"At no point of the game do you think it's over and we're going to roll over and let them win the title. Because obviously, there was still 35 minutes to play in the game minimum, you've got so much time in football as you saw at the end of the game 60 seconds was a long time, so there's a lot of football to be played in both games."
Despite going down to ten men, Mackie and his side knew that all they needed to do was to hang in, they already had the result that they needed, which put the pressure firmly on City. A pressure that intensified when Mackie scored to put QPR ahead.
Not only did Mackie's goal shock the Etihad but it also altered the ambience in two other arenas. When the goal filtered through to the Stadium of Light, where Sunderland were hosting Manchester United, the United fans responded to it in euphoric fashion. Whilst at the Britannia Stadium, in Stoke Bolton's hopes for survival plummeted, things get even worse as they concede a penalty in the 77th minute which Stoke equalised from. Mackie expressed the psychological pressure this may have put on Bolton:
"It definitely would have increased tension within their supporters…it does filter around the stadium…so yes, it could quite possibly of benefitted us in all scenarios although in the end it didn't help us because we went on to lose the fixture."
Squeaky Bum Time
Whilst QPR eventually joined  City in winning the day, lose the fixture they did as the dramatic finale of stoppage time unfolded as thus:
92' Edin Dzeko equalises for City
 FT Stoke 2 Bolton 2: Bolton Relegated, QPR stay up……but not all are aware
FT Sunderland 0 Man United 1: United Champions as it stands
 94' Aguero grabs winner to give City their first Premier League title!
Mackie described what it was like for him and his team mates when Aguero goal went in, and whether he already knew that QPR were safe:
 "I was playing right midfield on the day but I ended more as a right wing back, and the dugouts in the second half were right on my shoulder and I remember the ball going out for a throw in and our bench went up celebrating, then I could also see our fans. So I wasn't 100%, but I was pretty sure Stoke had done us a favour. But as all that was happening Aguero went on to score, and some of my team mates were on the deck because they thought we'd been relegated. I remember picking them up saying no we've stayed up"
Aguero's last minute heroics will always get the headlines. But in many ways Jamie Mackie was the architect of this tumultuous affair as his goal necessitated City finding a way to win. So the Scotsman will forever have his name imprinted in this iconic game.
Mackie stated that this is the most emotional game of his career:
"It all happened all in one day. We've stayed up, we've gone down, we've stayed up all within a 90 minutes. So it was very, very emotional…but the only thing I cared about and still to this day is that we ended up staying up. That was our goal when we got promoted, so achieving that with the club that I loved playing for is my biggest memory from playing."
Feature image from @City_Xtra twiiter account.