Was Italy's World Cup exit a surprise?
Posted on 15 November 2017 by José Bourbon
Monday was a sad night for Italian football. Firstly, Italy said 'arrivederci' to the World Cup, failing to make the tournament for the first time since 1958. Furthermore, a number of legends – Leonardo Bonucci, Daniele De Rossi, Andrea Barzagli and Gianluigi Buffon – played their last match for the national side. Now that their exit has been confirmed – after a 1-0 defeat to Sweden in a two legged playoff – seems the time to examine what went wrong, and to consider whether in the end, Italy's demise was not, in fact, unexpected.
There were multiple factors that contributed to this historical end:
Unlucky qualification group
In all honesty, Italy's presence in the play-offs was not wholly unsurprising. The Azurri had bad luck in being drawn in the same group as Spain. And if it's true that if they have the quality they had in the past maybe they would have been able to beat Spain, it's also true that was always going to be a difficult match for Italy.
Sweden was also the strongest of the non-seed teams
Of the non-seeded teams in the play-offs, Sweden were undoubtedly the strongest when compared to the possible opponents that Italy could have face: Northern Ireland, Republic Ireland and Greece.
Sweden, even without Zlatan Ibrahimovic, were defensively compact and well organised, as they showed by not conceding any goals over the two matches against Italy. And with Ibra no longer in the picture, other talent is emerging. Emil Forsberg, the RB Leipzig winger, clearly increases the quality of the team in one-on-one situations, but also can retain the ball, slow the game, and almost always makes the right decisions. Is that type of player that you only need to watch once to know he is from other level.
Lack of a Maestro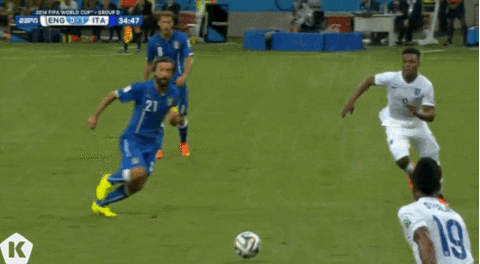 Since Andrea Pirlo left the national team in 2015 Italy have been unable to replace him. Pirlo was the maestro of the orchestra, and set the rhythm of the side: some moments required a short pass, others a long one, others still to avoid the ball completely. He always knew what to do.
He was just so good that, as Gennaro Gattuso confessed recently, he made other players think about "changing profession". It is true that Italy usually have Marco Verrati (although he missed the second leg of the playoff), Jorginho and Marco Parolo but none of them are yet really the maestro that Italy needs.
Lack of a leader and strange decisions
An image says more than a thousand words. That of Daniel De Rossi telling the (now former) Italy manager Gian Piero Ventura to send Lorenzo Insigne to warm up instead of him is the perfect illustration of the disharmony in the setup.
From his suicidal tactics against Spain to some incomprehensible selection choices, his journey with Italian national team was never truly successful.
All this combined to create an Italy team with a predictable style of football, not representative of its history. As Pirlo said after the first leg in Sweden: "Italy looked like a scared team that was playing for a 0-0 draw". It's true that their attitude changed in the second leg, but is also true, that the lethal finishing that used to characterize Italian national teams of old was lacking.
A need for revolution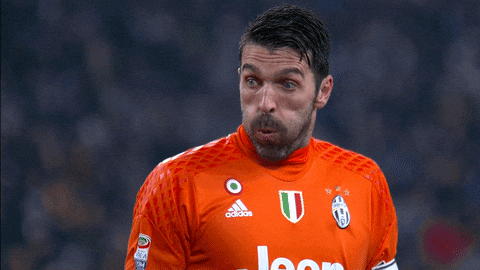 This was proved by Italian players after the match, when Buffon, Barzagli, De Rossi and Chiellini retired from the national team.  Buffon explained that it was time for "the next generation to take flight and we must begin again from them". This was an idea echoed by centre back Chiellini, who said: "We have many young lads who over the next years will need this same love and support".
Whether Chiellini is right about the next Italian generation remains to be seen. Italy will certainly be hoping so, as they will have to build a completely new defence from nothing after these retirements.
Buffon will obviously be replaced by Gianluigi Donnaruma, but there are many doubts about the defender that will be promoted into the side. These are all fair and difficult questions, and even if Italy have solutions for these positions, there is still the doubt over wether the successors will have the same level of quality: David Astori (from Fiorentina), Daniel Rugani (from Juventus) and David Zappacosta (from Chelsea) were the alternatives this Saturday but there are also several young defenders as Alessio Romagnoli (AC Milan), Mattia De Sciglio (Juventus), David Santon (Inter Milan) who could also be options in the future.
A decrease in quality and competitiveness of Serie A 
There is no doubt that Serie A is no longer the league that it once was. Players such as "Pippo" Inzaghi, Alessandro Nesta, Gennaro Gattuso, Alessandro Del Piero, David Trezeguet, Andrea Pirlo and so many other Italians who elevated Italy's name in world football are increasingly scarce, and more than that, are increasingly concentrated in one or two clubs – Juventus and Napoli.
As a consequence, this means that a League that, ten years ago, had at least five title challengers – Juventus, AC Milan, Inter, Roma and Napoli – has shifted in the last six years to become a one-team-show, with Juventus clearly dominating Serie A. All this has impacted on the quality of the league and, consequently, the quality of the national team.
However, perhaps there is a light at the end of the tunnel. This year Serie A, up until now, has been quite balanced: there is a gap of just five points between first: Napoli, and fifth: Roma. Let's see if this year someone is able to truly challenge Juventus.
In the end was like a staircase effect that eventually could put Italy outside of the World Cup… and eventually did. Maybe this was exactly what Italy needed to rethink how to change the recent scenario in Italian football.
Feature Image: Pixabay