Barcelona's Quest For Survival
Posted on 16 October 2019 by Alfredo Rodriguez Ruiz
FC Barcelona plays boring football under Ernesto Valverde. Barcelona playing boring football is a loss in the club's values and identity which is even worse than a bad result. 
Despite winning the last two league titles, a Spanish Cup-LaLiga double in 2016 and the treble in 2015, the club has been gradually disintegrating behind the scenes. The two latest Champions League knockouts in Rome and Liverpool where the team blew away three-goal leads illustrate the Board's mismanagement since Sandro Rosell was elected president in 2010 and Josep Maria Bartomeu took over in 2014, who is still in charge. 
The club is going through a frustrating period under the current Board who is downfalling the main aspects that earned Barça global recognition: attractive football and it's youth academy La Masia.
This will be the course of events -at least- until summer of 2021 when the next presidential elections take place. Barcelona is owned by 144.000 members who vote for the club president. 
La Masia is seen by the current Board as a cash machine for selling players rather than the club's harvest of talent. It has also gone through inexplicable structural changes such as the dismissal of iconic coach Joan Vila, the firing of four academy coaches last summer and the dismissal of Víctor Valdés who spent only three months as the Under-19 head coach.
La Masia's greatest talent, 20-year-old Riqui Puig, who perfectly encapsulates Barcelona's possession-style midfielder, is still playing for Barcelona B. Guardiola, Xavi Hernández and Sergio Busquets were already first-team starters at the age of 20. Andrés Iniesta was already a confident substitute for Frank Rijkaard when Iniesta was 20 years old.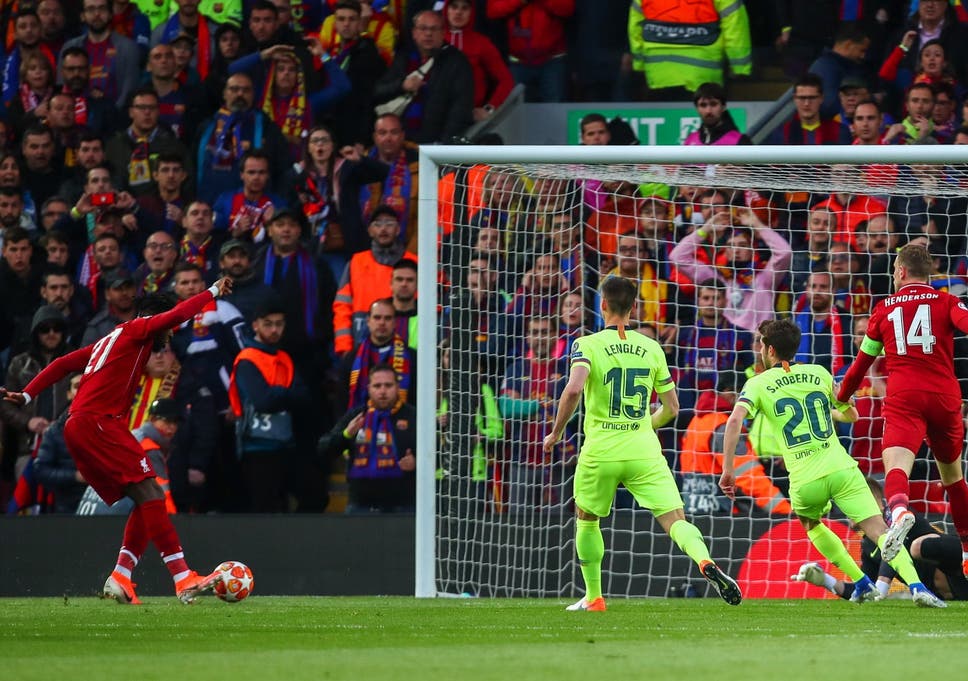 Joan Laporta, the club president between 2003 and 2010 had laid strong foundations but the storage he left is running out. The current Board inherited Pep Guardiola's Barcelona, which is arguably the greatest side football has ever seen.
Laporta spoke to Ben Hayward on how Rosell and Bartomeu are destroying the great Barça they inherited in an interview with Goal.com in 2017 where he says that the Board has not invested in a proper takeover from La Masia. 
'There was a club that had based it's playing style based on Johan Cruyff's system and invested in La Masia.' Laporta points out the lack of merit this Board has had in Barcelona's sporting successes; 'I attribute merits of the 2015 treble because most of the players were at the Barça squad that we left them.'
Laporta as well points out that it is thanks to the great team his Board left, that the club has been able to endure over the recent years. The former Barcelona chief adds that 'Bartomeu has Barça kidnapped with intoxication and lies' regarding the fact that the club went through tax fraud allegations under the current Board.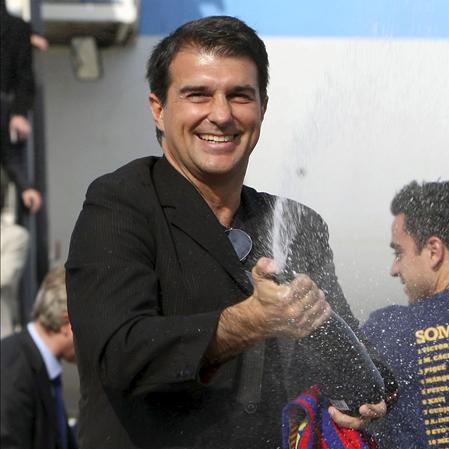 The vote of the members in the upcoming election will determine the club's future: resume the course of playing possession/attacking football under the Johan Cruyff and Josep Guardiola legacy or become the next AC Milan as presidential candidate Victor Font said in an interview with Colombian television news channel NTN24 earlier this year. 
Font is a Catalonian business man and Barça member who in the summer of 2018 announced his presidential candidacy for the 2021 elections. He is the only candidate who has confirmed his candidacy so far. His project Sí Al Futur (Yes To The Future) outlines his vision for Barça which is based on defending Johan Cruyff's legacy by recovering Barcelona's attacking football philosophy. 
He says that Barça will face the major challenge of Lionel Messi's retirement in the upcoming years. Therefore, he says that the club must gather it's best generation of players (Xavi, Iniesta, Puyol, Valdés) and ensure that they make the decisions in the sporting area. Font bases this reasoning on the fact that these players were not only successful throughout their Barça careers but also grew up in La Masia and are familiar with Barcelona's methodology. They know the ins and outs of the club.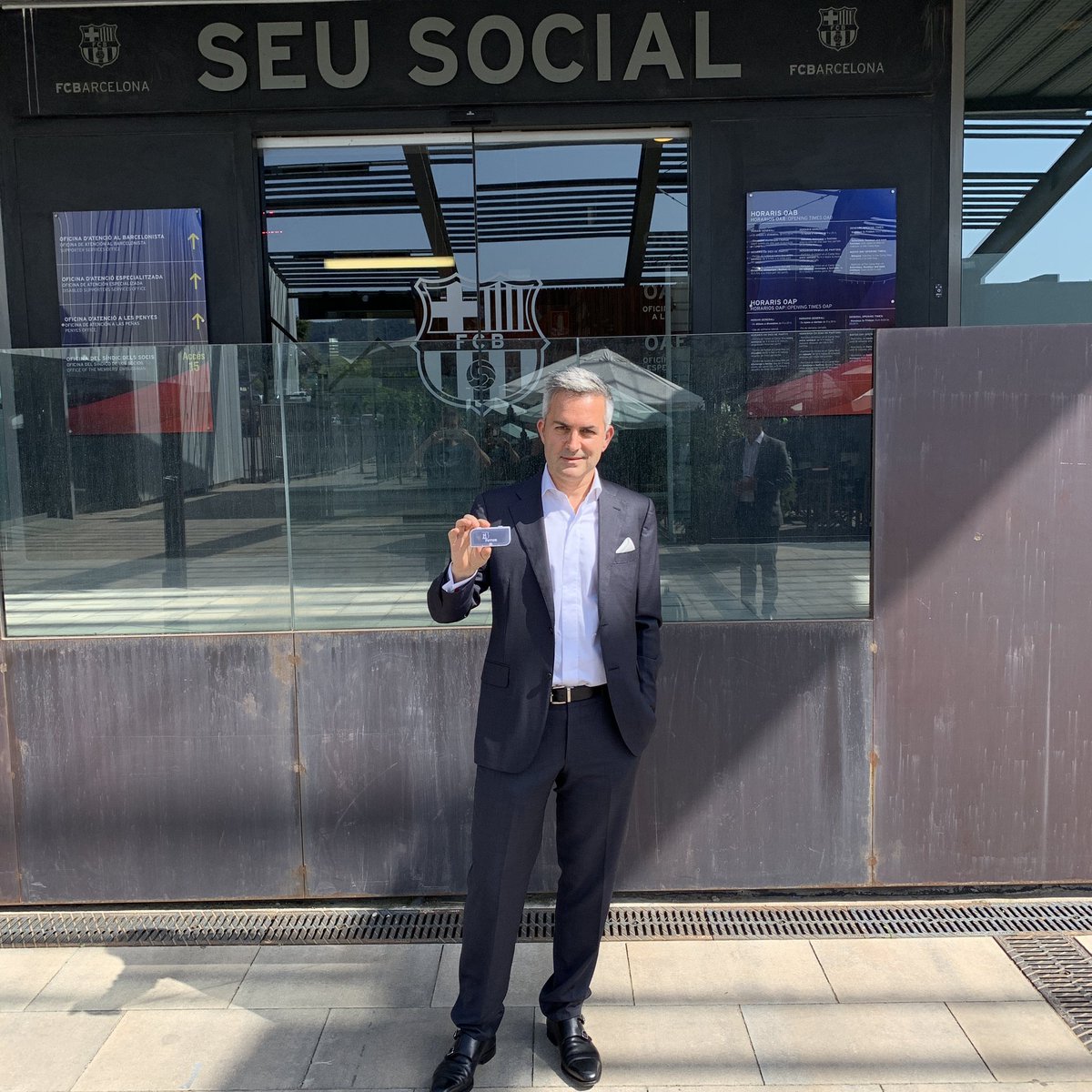 Club legend Xavi Hernández has publicly shown his support towards Font. 
"I think Victor (Font) can be an important figure for Barça's future…I think he is well-prepared and it would be good if the Barça members take him into consideration(…) He (Font) can lead Barça to good harbor, he understands what Barça means, he is cautious, coherent, loves football and the soci (member) would do good to take him into consideration," Xavi told Catalunya Radio in May. 
If Font becomes the next Barcelona chief the club would be rescued, however, the club is yet to face it's biggest threat. 
Barcelona's phantom menace (as Sandro Rosell called Joan Laporta and club legend Johan Cruyff in his book: Welcome To The Real World), in this case, would be any continuist candidate backed by Bartomeu and/or former president Sandro Rosell, who spent two years in prison and was released in April after being acquitted for money laundering. 
According to reports, these candidates for being Barcelona's next president are likely to be Maria Teixidor and/or Jordi Cardoner. 
Teixidor, the club's Director of Women's Football, was criticized for flying the women's team in economy class for their US Tour in the summer of 2018 while the Barça B team flew in first class. Cardoner is Bartomeu's Vice President. 
Neither one has yet confirmed if they will run for the seat.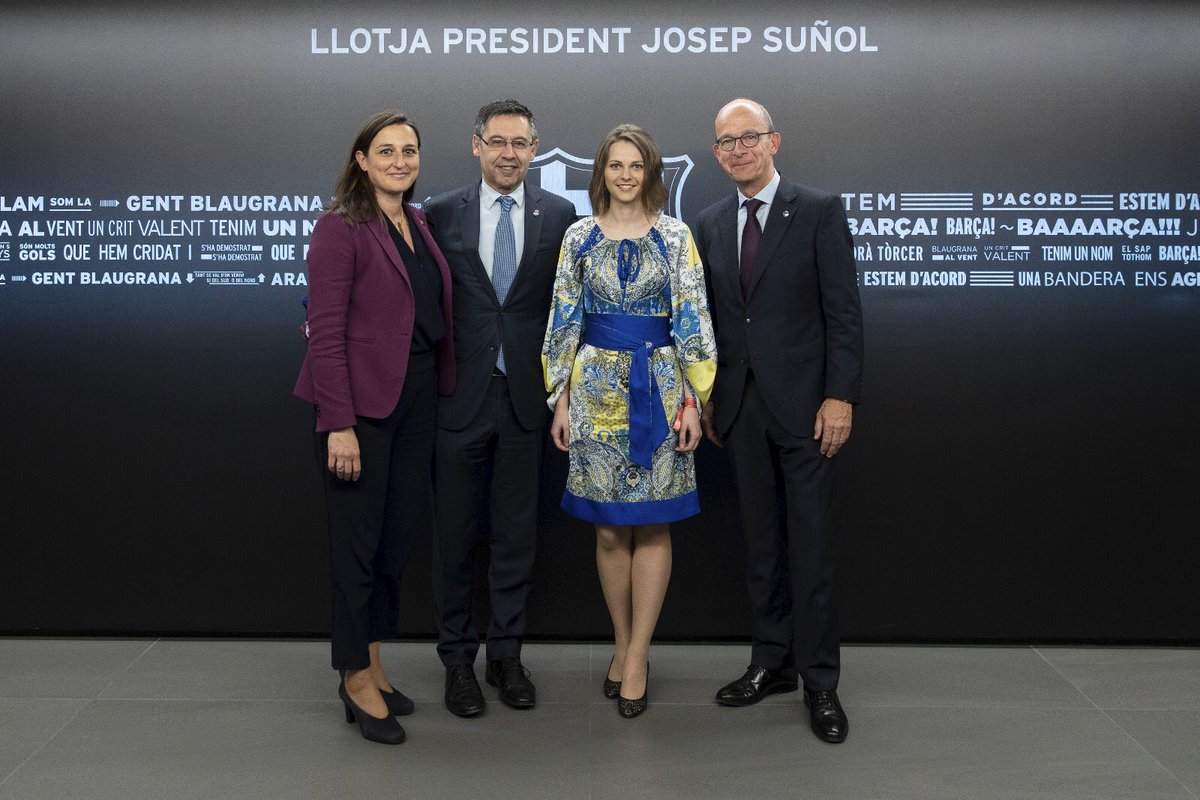 The Rome and Anfield knockouts seemed to have taken place because manager Ernesto Valverde adopted a defensive mindset for both away games. Completely resigned to Barça's historic attacking football. 
Barça had a 4-0 advantage against Bayern Munich in the 2009 Champions League quarter finals and Guardiola displayed attacking football at the Allianz Arena in the second leg despite the advantage. Final score: 1-1 in Munich, Barcelona went through and went on to become European Champions. 
In 2015, Barça had a 3-0 advantage against Bayern in the semi final and after Benatia scored the 1-0 for Bayern in the second leg, Luis Enrique unleashed his attacking power and Barça scored two away goals before the 30th minute. Final score 3-2 for Bayern and 5-3 for Barça in the aggregate. Barcelona went on to win the Champions League final against Juventus. 
Valverde and his defensive style is opposite of the offensive-minded manager Barça needs. Cruyff, Rijkaard, Guardiola, Luis Enrique are the most successful managers in Barça's history and all had an offensive playing style. 
Bartomeu desires to win trophies by spending stratospheric amounts on transfers such as Coutinho (£140m), Dembélé (£126m) or Griezmann (£107m). His managerial style is based on buying the most expensive players in the market and see what happens rather than to develop the team's attacking philosophy that has made Barcelona who they are today. 
The cooks of Barcelona's success has been it's youth academy, La Masia, that develops world class talent. However this has been put in jeopardy by sacking iconic coach Joan Vila after 40 years of service with the club. 
Vila was one of the main drivers of the idea that every Barcelona academy team has to play under the same style. 
"Guardiola and Luis Aragones are the coaches I have been closest to, personally and in a football way. Along with those two is Joan Vila, in terms of development I owe him for being what I am," said Xavi. 
'The situation with youth football at Barcelona worries me. It's bad they have sacked Joan Vila. He's the person with the most knowledge of Barcelona's positional play,' Xavi added. 
Carles Puyol is also thankful for Vila's influence in his career. 
"I was late joining La Masia, aged 17 and lacked a lot of development. Vila showed me a lot in La Masia, then later when I was 30 and I had won a lot, I realised I could still improve a lot physically and asked Joan Vila to train me," said the former Barcelona captain.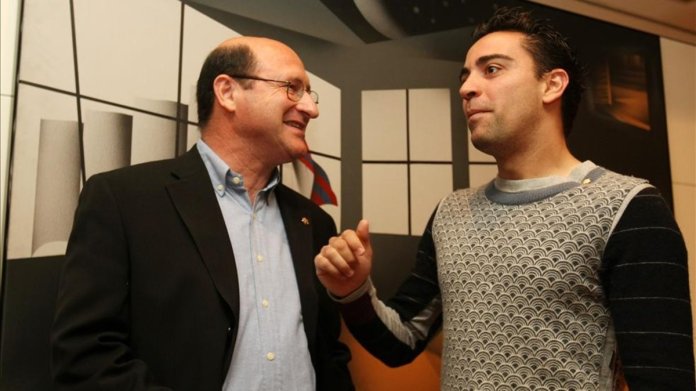 Puyol publicly declined a position as Barcelona's Sports Director through his Twitter account saying it was due to other personal projects. It seems though, that Puyol was not offered a serious sporting project and was not motivated to return to Barça working alongside the current Board. 
Instead, Bartomeu and the Board were looking for a popular figure, such as Puyol, to use as a political tool towards 2021. Puyol made a smart choice by rejecting the Board's offer. 
Victor Font has repeatedly stated that the club should work to create the necessary conditions for Xavi to return to Barcelona. Currently the club does not have the conditions for relevant personalities to return and develop the tiki taka style that has made Barça great. 
Ten days after Barcelona's defeat at Anfield, Xavi perfectly explained the club's idiosyncrasy. 
"Barça needs to go back to dominating football matches. If not, it is impossible to win the Champions League. History tells us: Barça has won the Champions League when the team has won LaLiga and has also been very dominant in the game itself. Now, we are not that dominant team any longer," said Xavi in an interview with Catalan broadcaster TV3. 
Lionel Messi made a similar statement in an interview with Argentine sports channel TyC Sports in May of 2018, "It is very hard to for us to win the Champions League playing bad football. We need to be far superior than our rivals."
Barcelona is no longer as superior as Messi and Xavi say it must be in order to win the Champions League. 
Regarding the domestic league, it is extremely hard to beat Barcelona in a 38-match head-to-head with Messi playing every weekend, despite the team not practicing its traditional football style.
The Catalan giant must survive in the top of European football until the summer of 2021 (Barça fans can be thankful for still having Messi on their team) when the presidential elections take place and- hopefully- Victor Font becomes the saviour that the club desperately needs.